Chef Cart's Everyday Offers
Who doesn't love to have offers while buying something online? Well, we all love it. When we get several things at a time or get something in discounted price or get something free we tend to buy that.
In this offer we are giving Chocolate Milk Powder 30gm and Vanila Milk Powder 30gm completely free with Fresh Full Cream Milk Powder 1kg. A plastic jar is free with Brooke Bond Taaza Black Tea 400gm. You can save 10% from Chef Cart Baking Package for Beginner and there is a BBQ package that comes with has many things together at only 1500tk. It comprises of Berbique oil brush, coal, grill, tomato sauce, vinegar, mustard oil, etc. Last but not the least, Chef Cart Eid special offer.
Chef Cart bring it all at the lowest possible price only for the people who want to save money while shopping online. To try our food items, you can go there.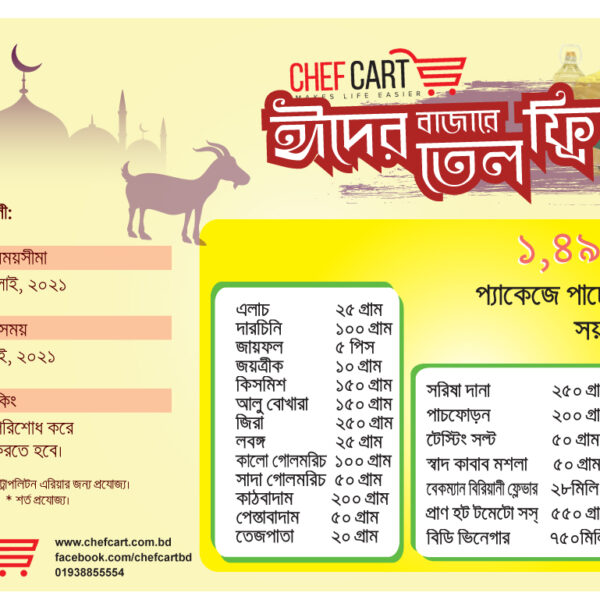 ৳

1,499