The idea of not leaving home and purchasing all your household needs using a smartphone has only aided in increasing the popularity of online shopping in Bangladesh. You can have an endless catalog of options for choosing whatever products you desire. And once you've got what you need, everything will be delivered to your door-step in a matter of hours.
This convenience of online shopping comes at a cost. As there are countless online retailers selling products and some of them are just there to trick you into buying damaged or unauthentic products. The other negative side of online shopping is staying safe from hackers. They can potentially collect every data you type on your smart devices.
We have prepared this article as a guide to help you with how to choose the right place and how to be safe while doing online grocery shopping in Bangladesh.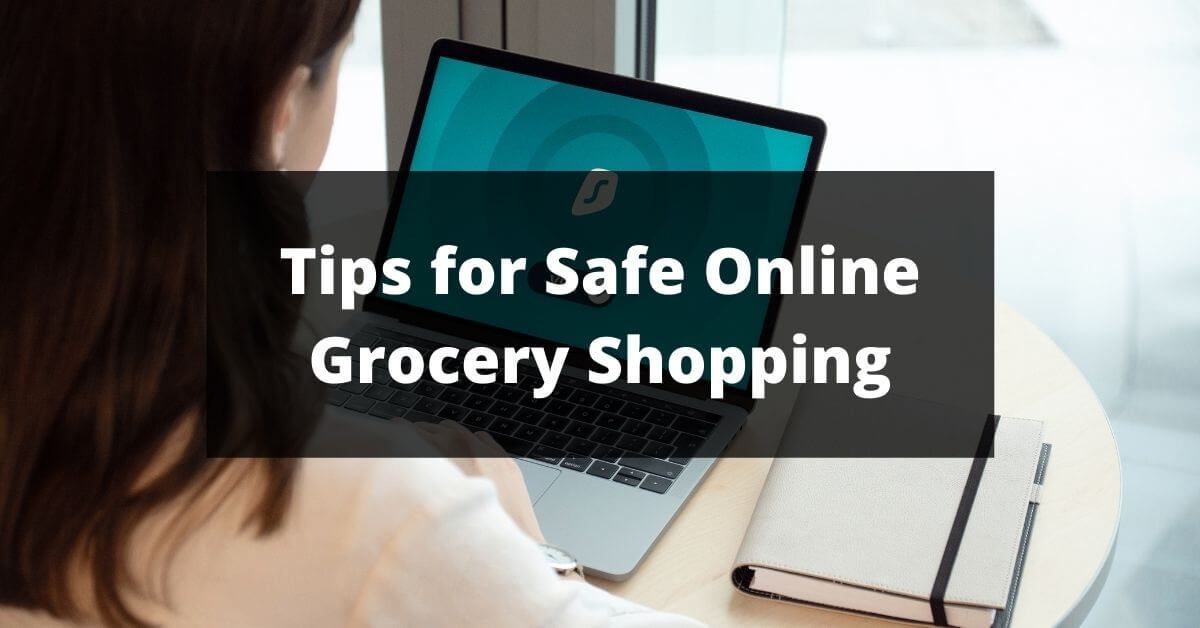 Choose Known Retailers
Anyone can open an online store without verifying their identity and proving the authenticity of their products. So, it is important that you choose the right website.
Check their customer reviews and how many people visit their site regularly. You can check any website's traffic using tools provided by google search console or any other platform that offers you to check website traffic.
If the site has a lot of people visiting it then it may be an authentic site.
Payment Method
If you have the option of cash on delivery, then definitely go for it. There are a lot of advantages to it. As you are not using your credit card, it eliminates the risk of getting your card's PIN leaked. You have the ability can check your product and make sure its what you asked for and then make the payment. If the product is damaged then you can simply return it as it arrives, there's no need to worry about waiting for a refund. Cash on delivery is extremely convenient in Dhaka city but not everyone offers this service.
You may be offered different payment methods depending on which country you are shopping from. For example, in Bangladesh, we have systems like bKash and Rocket payment. The most common payment method you will see is by using a credit card, it is accepted in most parts of the world.
Don't Receive Broken or Unhygienic Packaging
Grocery shopping can be difficult, especially using online platforms. You will always want to receive the freshest vegetables, fruits, raw meat, baking items, cooking ingredients, etc. Most say their products are fresh and recently collected, but many times that's not true. So, as we've discussed in the previous section, opt for cash on delivery method if you can.
You will be able to check whether the products are fresh or not. And measure other authenticity factors as soon as the product arrives.
Use Secure Connection & Strong Password
Never shop using an untrusted network. It is better to refrain from using public wi-fi connections. These are usually not very secure and hackers are always looking for ways to track and access your information. If you have sensitive data and your device security is weak then you might have to face serious consequences.
When you are visiting any website, look for the word HTTPs in your URL. It means your data will be encrypted and safe from any malicious attack. Avoid any site that only has HTTP, not including the 's' at the end. Make sure you have a strong password. Using names, birthdays, or names of places will be very easy to crack, so use a long and abstract password. Include symbols in your password, as these are harder to guess.
Don't give more information than needed
Many sites ask for a lot of information than it is required. They just want to oversell their products by showing things that you might be interested in, based on what information you have provided.
Don't share your social details, only provide your name, email, phone, address, and payment method that are required for them to provide you their service.
Conclusion
Online grocery shopping has changed in the last few years in Bangladesh. At present, there are roughly 500 online grocery business locales delivering just about 2,000 items per day. In between, 90 percent of the online sales are taking place in Dhaka. So, You don't need to go out and wait in line to purchase some eggs. You can do all that and much more using your smartphone. You just need to be cautious when making any kind of interaction on those platforms that you are visiting. Maintain your awareness and security and you will have a fun and enjoyable online shopping experience.